Rehearsal Rooms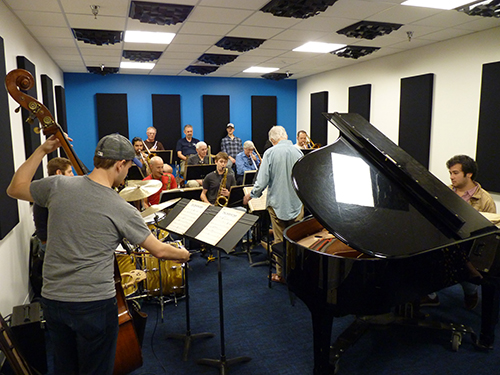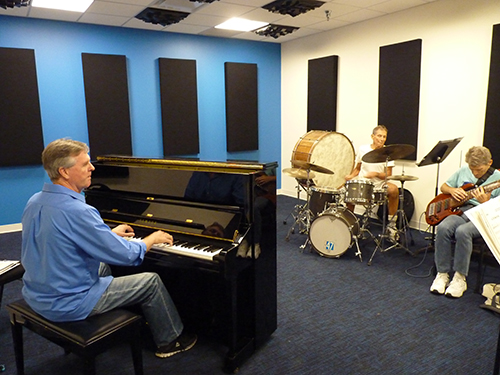 SPECIAL NOTICE: Our rehearsal rooms are currently closed until further notice due to COVID safety precautions. We thank you for your patience.
---
Hours
Our brand new, state of the art rehearsal rooms are now open to all AFM members!
Monday - Thursday
10 a.m. - 12:30 p.m.
1 p.m. - 3:30 p.m.
4 p.m. - 6:30 p.m.
7 p.m. - 9:30 p.m.
Friday & Saturday
10 a.m. - 12:30 p.m.
1 p.m. - 3:30 p.m.
---
Rates
All bookings are 2.5-hour blocks.
PA system is available for an additional $10 per session

Extra-Large Room (max. 30-35 musicians): $25

Large Rooms (max. 20 musicians): $20
Medium Rooms (max. 12 musicians): $15
Small Rooms (max 8 musicians): $15
---
Booking
323.993.3172
email

There is a limit of six bookings that any one band or individual musician can make at any time. All musicians, including vocalists, participating in rehearsals at Local 47 must be full members of the American Federation of Musicians in good standing. All rehearsal leaders must belong to the AFM, and only members may make rehearsal reservations.
Notice to all Persons Entering or Utilizing Local 47 Property