Rehearsal Rooms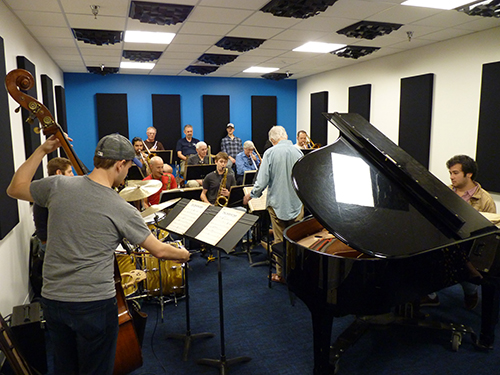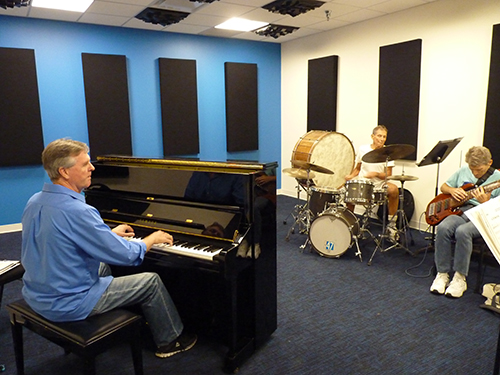 Now offering expanded booking options! Please contact us for details.

Hours: Monday - Friday
10 am - 12:30 pm Covid-19 protocols, detailed below, will be in place for your safety.
---
Rates ($5 discount for Life Members)
Rooms 1 and 2 - $20 per 2.5 hour slot (maximum 8 musicians)
Rooms 3 and 4 - $20 per 2.5 hour slot (maximum 12 musicians)
Rooms 5 and 6 - $25 per 2.5 hour slot (maximum 20 musicians)
Room 7 - $30 per 2.5 hour slot (maximum 35 musicians)
PA system available for additional $10 per session
---
Booking/Payment
Please call 323.993.3172 or email booking@afm47.org to book a room.

Payment may be made online at afm47.square.site, or by phone. Cash payments are no longer accepted for rehearsal rooms.
---
COVID Protocols
Proof of vaccination is required, including a booster for those who are eligible.

A negative rapid result antigen test will also be required
Tests will be administered on the premises by a Covid Safety Officer.
No one will be allowed entry to the building until they have completed their test.
Please allow extra time to accommodate the testing process.

Masks are recommended, but not mandatory.
---
Note: There is a limit of six bookings that any one band or individual musician can make at any time. All musicians, including vocalists, participating in rehearsals at Local 47 must be full members of the American Federation of Musicians in good standing. All rehearsal leaders must belong to the AFM, and only members may make rehearsal reservations.
Notice to all Persons Entering or Utilizing Local 47 Property