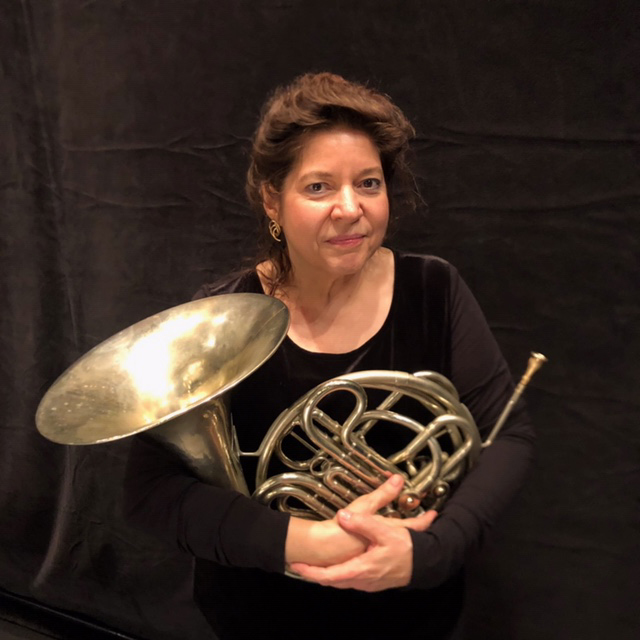 Stephanie O'Keefe, President
323.993.3181, stephanie.okeefe@afm47.org
Originally from Chicago, and educated at the University of Illinois, Stephanie O'Keefe has over four decades of experience as a professional musician.
Ms. O'Keefe began her career in Las Vegas, where she played the French horn in every major showroom for headliners that included Frank Sinatra, Tony Bennett, Sammy Davis Jr., Dolly Parton, Bernadette Peters, Olivia Newton-John, Luciano Pavarotti, The Carpenters, and even a concert of Aaron Copland's music, conducted by Mr. Copland, himself.
Since 1987, Ms. O'Keefe has made Los Angeles her home. She has performed and recorded with the Los Angeles Philharmonic, the Grammy nominated Kim Richmond Concert Jazz Orchestra, Johnny Mathis, Neil Diamond, Lady Gaga, Avenged Sevenfold, Snow Patrol, Barry Manilow, James Taylor, Tony Bennett, Justin Timberlake, Blake Shelton, Glen Frey, and the video games, World of Warcraft and Legends of Zelda. Additionally, Ms. O'Keefe has recorded the scores for numerous commercials, films, and television shows.
Ms. O'Keefe is a fierce advocate for musicians. In 2006, she started her own awareness campaign, Real Music Comes From Musicians℠. She has served on the AFM Local 47 Legislative Committee, numerous negotiating committees, and, in 2005, was instrumental in the creation of the first AFM contract for a previously non-union orchestra, which continues to perform under a Local 47 to this day. Additionally, Ms. O'Keefe serves on the Advisory Board of The American Jazz Institute, and is a Trustee for the Musicians Health and Welfare Fund.
Ms. O'Keefe is the instructor of horn at Occidental College, where she created and led OxyNewMusic, an ensemble that workshopped and performed over fifty premieres by student composers.
In 2019, through a program of the President's Office at Local 47, Ms. O'Keefe designed and led a highly successful mentoring project, which culminated in the student singers, instrumentalists, and composers recording their original compositions, side by side with Local 47 musicians.
Ms. O'Keefe also serves as a Delegate to the AFM Convention.
---