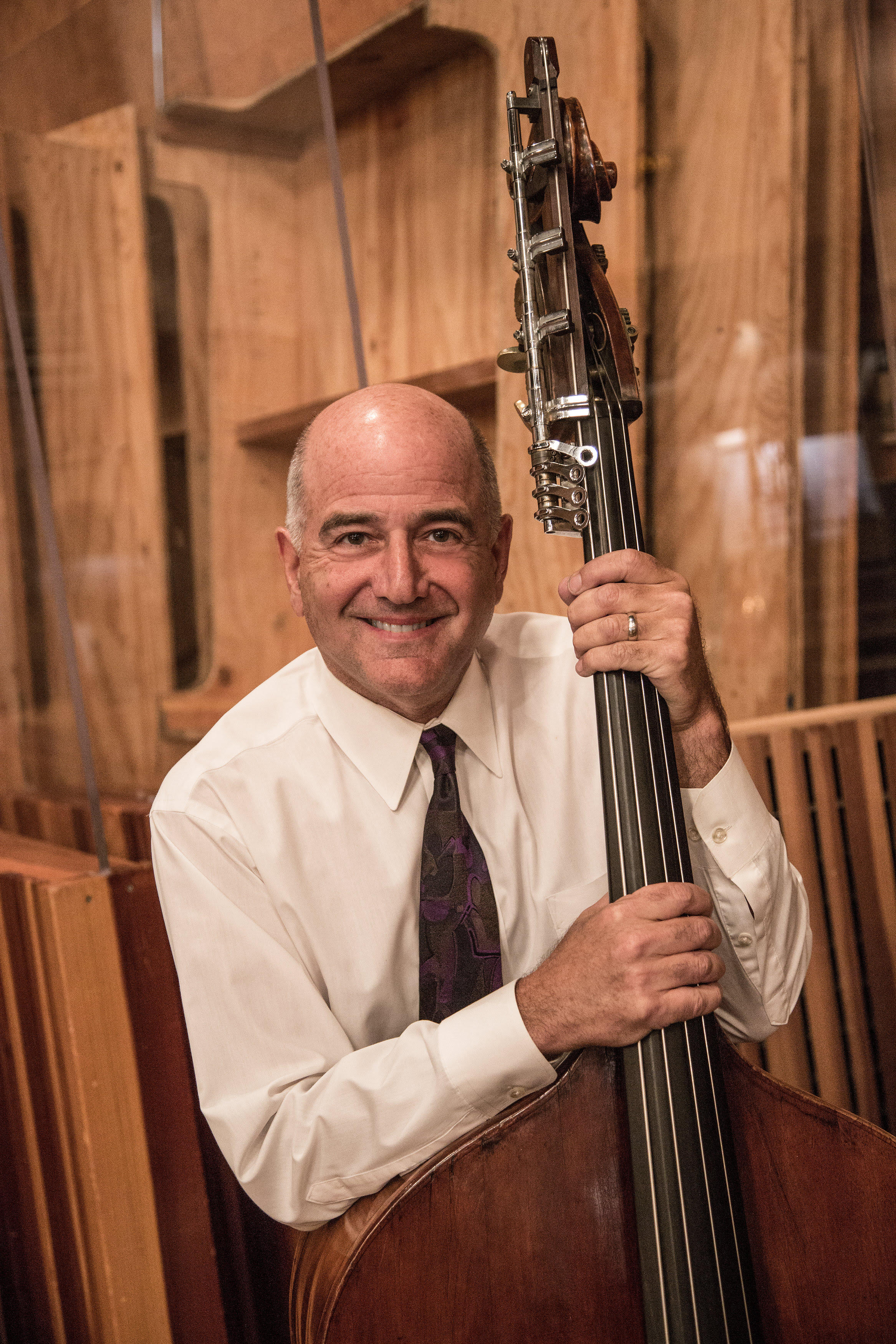 Norman Ludwin, Director
Dr. Norman Ludwin is a Los Angeles native who began his musical studies on piano with lessons from his father, and moved to the string bass at age 11. His passion for music led him to study the bassoon, clarinet, tenor sax, and trumpet. He is proud to have studied with Ray Brown, Henry Franklin, Barry Lieberman, and Buell Neidlinger. After graduation from the California Institute of the Arts, and studies at USC, he landed a job in the Florida Symphony in Tampa Florida.
Norman returned to L.A. in 1985 and began to work in the studios and in local orchestras. In the past 35 years he has worked on hundreds of movies, TV shows, and records as well has performed with the LA Opera, San Diego Symphony, Pacific Symphony, Pasadena Symphony, Long Beach Symphony, and many others. Norman also works as an orchestrator including credits on "Jurassic World," "Star Trek: Into Darkness," "Inside Out," "Super 8" and "John Carter."
Norman received his Doctorate in Composition in 2007 and currently teaches in the UCLA Extension Film Scoring Program, the Los Angeles College of Music, the Film Scoring Academy of Europe, and ThinkSpace Education.
He travels extensively giving master classes in New York City, Washington D.C, Boston, San Francisco, Seattle, Toronto, Halifax, Germany, Switzerland, Italy, Bulgaria, Brazil, Singapore, Beijing, Shanghai, Bangkok, Ho Chi Minh City, and Kuala Lumbar.
He has delivered presentations to Local 6, 9-535, 10-208, 47, 76-493, 149, 161-710, 325, 571, and 802.
---