Overture
Our award-winning member magazine publishes each January, April, July, and October.

An exclusive member benefit, these print issues contain extra content not found in the public monthly digital issues such as Member Satus Updates, text of Resolutions to amend the Bylaws, and other member-only information.

Members may view back issues in the members-only section. Update your subscription options here.
---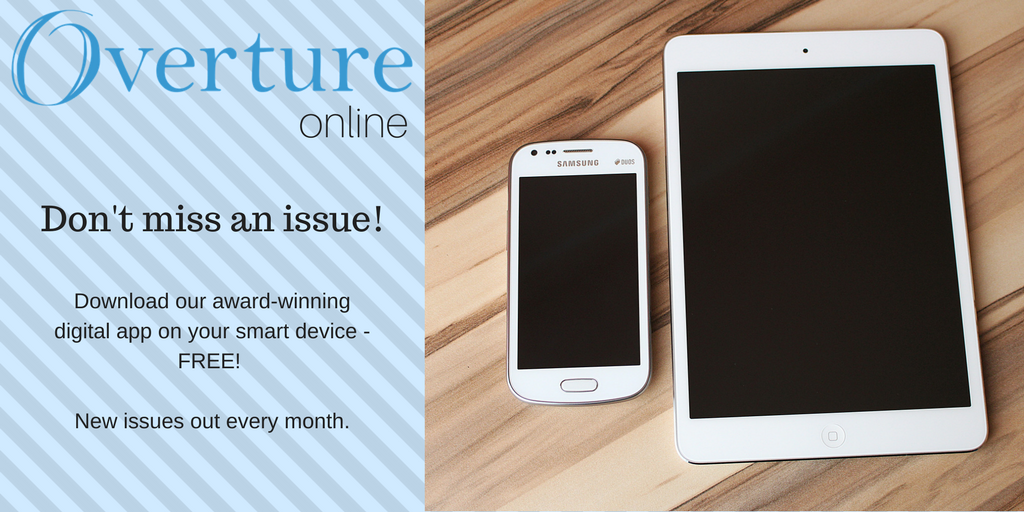 Overture Online Digital App
Download the
FREE
 Overture Online App onto your smartphone or tablet:

Subscribe here to receive email notifcations when new issues are published each month.
No smart device? No problem! Browse the web archive
---
View the 47 Blog to read highlights from our print & digital publications, as well as bonus extras.

Advertising
To advertise in Overture or our other digital & print publications, please click here.

Submissions
Articles, photos and letters to the editor which meet our Submission Guidelines may be sent to Overture using the online form below or mailed to our offices:
Local 47 Overture
3220 Winona Ave.
Burbank CA 91504
overture@afm47.org
---