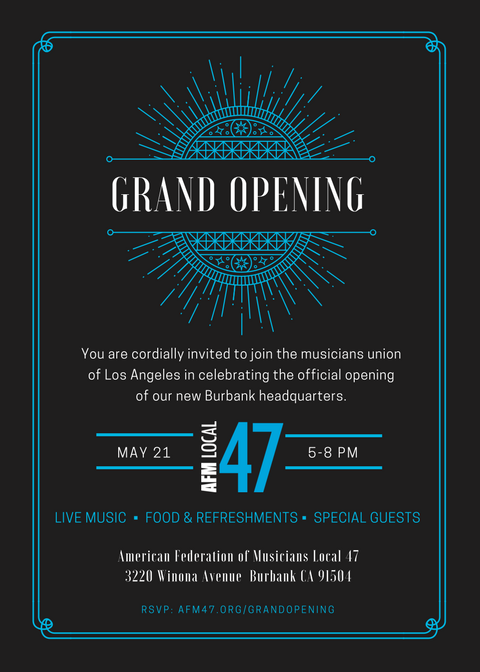 In the summer of 2017, our union hall began our relocation from Hollywood to a beautifully renovated building in Burbank. Now that the dust has settled and Phase One of construction is complete, we are ready to celebrate!

Our Grand Opening and building dedication ceremony will take place on the evening of Monday, May 21, 2018 from 5-8 p.m. at our new headquarters, 3220 Winona Avenue, Burbank CA 91504.

Please join us in a fun evening filled with live musical entertainment, complimentary food and drink, special guest speakers and other surprises.
Thank you!
Thank you to all who attended our Grand Opening celebration! Read a recap of the event here. View the photo gallery here.

Comemmorative Program Book
In celebration of this historic move, we created a full-color commemorative program book highlighting our union's rich history. View a digital copy of the book here.